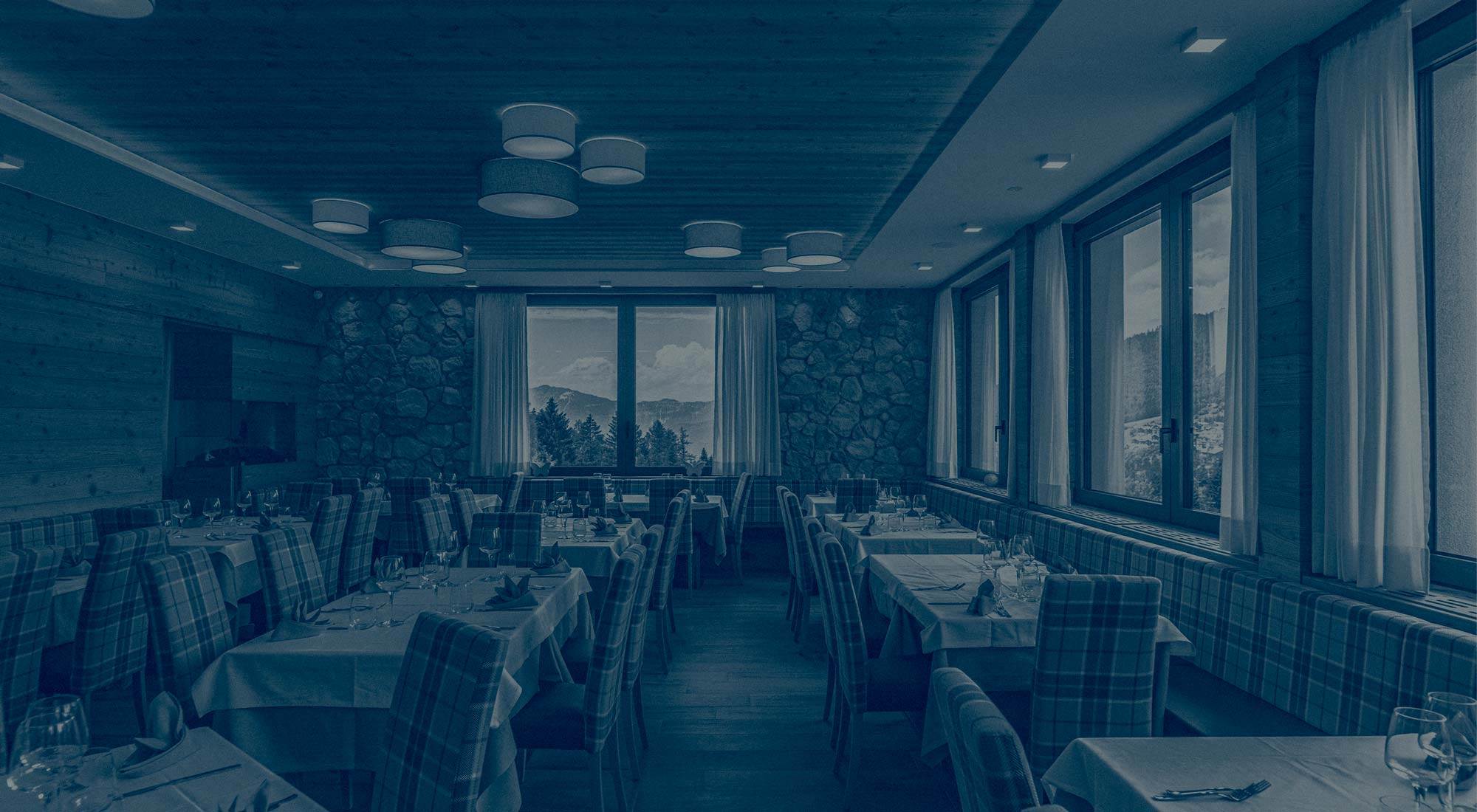 If you want to sample the best dishes in the Trentino cuisine, try the restaurant of our hotel in Folgaria. The restaurant at the Hotel Seggiovia is open both to our guests and to external clients.
Every day we offer three different menus for lunch and dinner for our guests to choose from, accompanied by an abundant vegetable buffet. Once a week we have an evening dedicated to Trentino specialties, a veritable voyage in traditional cuisine in our restaurant in Folgaria.
At breakfast, we'll give your day the right start with: bread, croissants, muesli and cornflakes, cakes, jams, yogurt and, of course, cold cuts and cheeses for those who prefer a savoury breakfast.
Special requirements? We will saitisfy them
Have you got a food intolerance? Let us know, and we will prepare special dishes for you. Are you vegetarian? Rest assured, we serve meat-free dishes. And if you like sport and require packed lunches our restaurant will oblige. Because your holiday in Folgaria really begins at the dining table!
Child friendly restaurant
If you're on holiday with your children, food is an important consideration. Our chef knows this and will prepare meals suitable for weaning children at the parents request; at flexible hours so that children can eat in complete tranquillity. For older children, we offer the possibility to vary the proposed menu with their favourite dishes (pasta with tomato or meat sauce, chops and sausages).